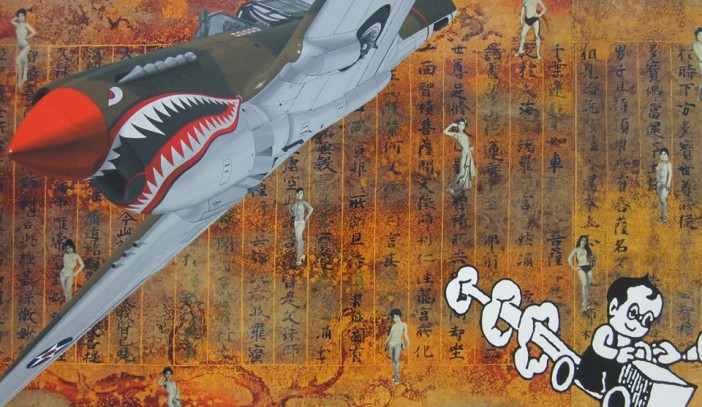 As the weather begins to warm up, there seems to be more and more fun things to do around the neighborhood! Here's a recap of some of the events to check out in the neighborhood today and tomorrow, from learning about compost with the kids, to an art opening focusing on the Showa period in 20th century Japan. Details on those and more below:
Meet The Author Of A Cast Is The Perfect Accessory
When: Saturday, April 12, 2pm
Where: Barnes & Noble, 267 7th Avenue
What: Meet the author of the second book in the And Other Lessons I've Learned series, and get your books signed.
How much: Free!
History In Your Hands: Spring Sprouts
When: Saturdays & Sundays from 2-4pm through April 26
Where: Lefferts Historic House, Prospect Park
What: Kids can help rotate and sift compost, then spread it in the plot to enrich the soil for the potato crop. Then they can make a small pot out of newspaper, fill it with soil, and plant a seed in it to take home!
How much: $3 suggested donation
Gotham: Writers In New York, Presents Lydia Davis
When: Saturday, April 12, 4pm
Where: Central Library, Dweck Center, 10 Grand Army Plaza
What: The author discusses her new story collection, Can't and Won't, filled with powerful, compact stories reveal the mysterious, the alienating and the pleasurable within the patterns of daily life. She'll be in conversation with Rob Spillman.
How much: Free!
Art Opening: Vigorous Showa
When: Saturday, April 12, 8-10pm
Where: J-LABO, 300 7th Street
What: See the mixed media pieces of Yuichi Sugai and the video art installations of Miho Morita, examining and commemorating a period of rapid growth and evolution in 20th century Japan. The opening night of the exhibit, which runs through April 19, features a live music from the band Water Brain with a performance by Blue Muse Dance.
How much: Free!
Isle Of Rhodes
When: Saturday, April 12, 8pm
Where: The Rock Shop, 249 4th Avenue
What: The band, made up of South Slope musicians Rob Farren and Colin Behram, brings its "fairly large sound for a two-piece band" to the neighborhood.
How much: $5, tickets available in advance
Sing Along With Miss Amy
When: Sunday, April 13, 10am
Where: Two Moon Art House & Cafe, 315 4th Avenue
What: Playing original and well-known songs on guitar, ukulele, and percussive things, singing stories with puppets and bubbles, Amy brings her quirky style to the sing along arena.
How much: $7
Hop Tot Music Fest: Astrograss & Little Miss Ann With Suzi Shelton
When: Sunday, April 13, 11am
What: Rock to the bluegrass sounds of Astrograss at a concert that starts with a special appearance by Chicago's Little Miss Ann and Brooklyn fave Suzi Shelton. Plus, enjoy free crafts, face painting, and giveaways.
How much: $10 in advance, $15 at the door, non-walkers free.
Junior Volunteer Corps
When: Sunday, April 13, 1:30-3:30pm
Where: Parkside & Ocean Avenue entrance of Prospect Park
What: Families and elementary-school-aged community groups are invited to join the park for spring cleaning! Children will learn the importance of giving back to the community while making a meaningful difference in the park.
How much: Free, please register in advance here.
Brooklyn By The Book: Katherine Boo
When: Sunday, April 13, 1pm
Where: Central Library, Dweck Center, 10 Grand Army Plaza
What: Pulitzer Prize winner Katherine Boo will be in conversation with author Amy Waldmanfor for the paperback debut of Behind the Beautiful Forevers: Life, Death, and Hope in a Mumbai Undercity, a hard-hitting and emotionally charged chronicle of children and families struggling to survive in Mumbai's slums.
How much: Free; RSVP to be entered for a chance to win a signed copy of the book
The Muppet Vault: Comedy!
When: Sunday, April 13, 8pm
Where: Union Hall, 702 Union Street
What: The show will include selections from Muppet Show and Sesame Street episodes featuring comedy legends like Bob Hope, Milton Berle, and Phyllis Diller, plus some of the funniest clips and songs from classic Muppet movies and specials, and a few you've never heard of.
How much: Free!
Image via J-COLLABO