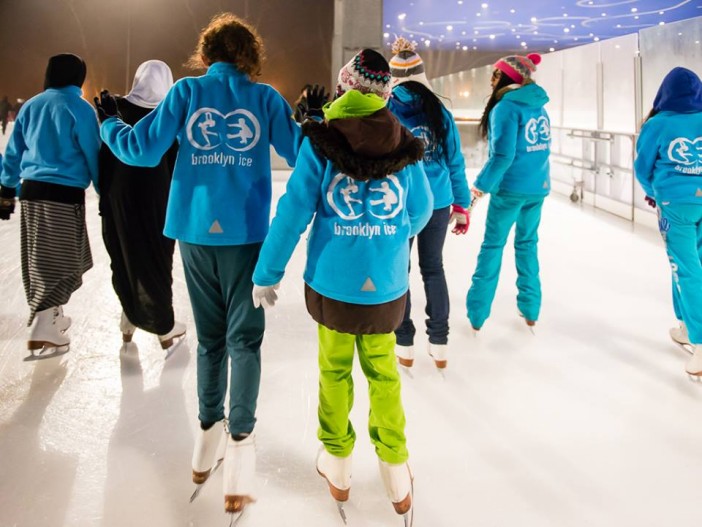 Winter may be hanging out a bit this week, but don't let the keep you inside! From a discussion on chocolate to a workshop on grammar, from ice skating for a good cause to a screening of a classic film set in Park Slope, there's a lot to do to send winter out and welcome spring in.
Details on those events and more coming up this week are below, and for more, or if you have any upcoming events in Park Slope that you'd like the neighborhood to know about, please check out our calendar page.
Brooklyn Ice Celebration & Party
When: Monday, March 24, 6-9pm
Where: LeFrak Center at Lakeside in Prospect Park
What: Support Brooklyn Ice, a non-profit that provides a free after-school ice skating program to children in Brooklyn, at this fundraiser. Enjoy more than two hours of skating (including skate rental), hot chocolate, and performances by local national competitors The Skyliners synchro team, principal performers from Ice Theatre of New York, with MC JoJo Starbuck and DJ Taela Naomi.
How much: $25 adults, $15 kids 13 and under, free for kids under 5, purchase tickets in advance
Grammar For Grownups Workshop
When: Tuesday, March 25, 6pm
Where: Park Slope Library, 431 6th Avenue
What: Worried that your writing isn't as clear and correct as it should be? Communications consultant Barbara Kancelbaum will present tips on avoiding the top grammar mistakes people make and how to make sure you get right to the point with clarity and brevity.
How much: Free!
The Rise Of Chocolate: The Heated History Of The World's #1 Candy
When: Tuesday, March 25, 8pm (doors 7:30pm)
Where: Littlefield, 622 Degraw Street
What: This month's food discussion from the Masters of Social Gastronomy will focus on the history of chocolate from its roots as an ancient Mesoamerican beverage all the way to the Cadbury Mini Eggs you can find in stores for Easter right now.
How much: Free!
Brooklyn In Film: The Landlord
When: Wednesday, March 26, 6:30pm
Where: Central Library, Dweck Center, 10 Grand Army Plaza
What: See the classic film directed by Hal Ashby and starring Beau Bridges which was shot right here in Park Slope, specifically at 55 Prospect Place!
How much: Free!
Trivia Night
When: Wednesday, March 26, 7:30-9:30pm
Where: The Roof at Whole Foods, 214 3rd Street
What: Trivia NYC presents a fun, free night of trivia where you'll not only get bragging rights if you win, but some prizes.
How much: Free!
Photo via Brooklyn Ice