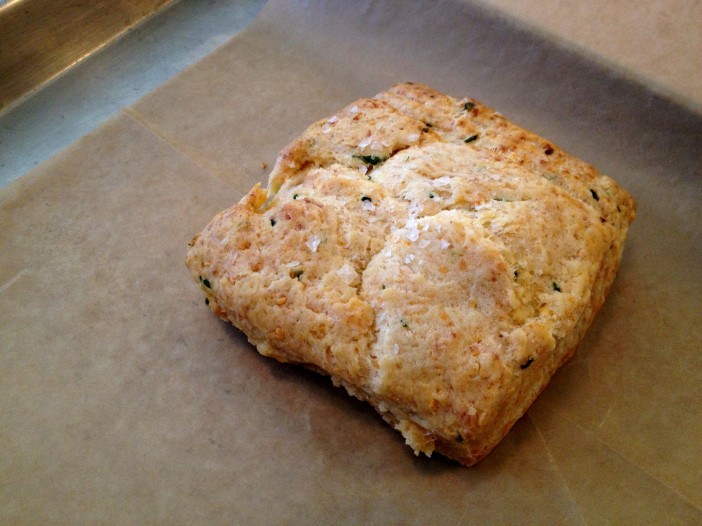 Sometimes the best things are so deceptively simple, that you're left wondering how it could be so good with so little seemingly going on. That describes a lot of what you'll find at Du Jour Bakery (365 5th Avenue), where they've been cranking out delicious pastries, cakes, and savory dishes since 2010. And while we've tried a lot of things here, our old standby never fails to satisfy: the cheddar chive biscuit.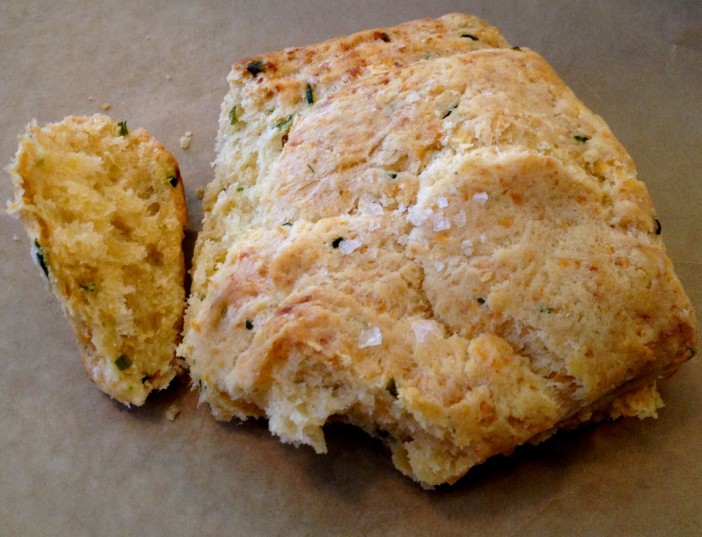 If you're looking for a savory, satisfying, but not too huge bite for breakfast, give this a shot. It's rich and buttery, and it packs a big punch of flavor, with the cheese and the delicate onion and crunch of sea salt on top coming right through. It's also moist as all get out, so that even if you stop by in the afternoon, it hasn't turned into a rock, like you might see with some other biscuits. Brooklyn Magazine named it one of the top 20 dishes in the borough in 2012, and for us, it remains on top.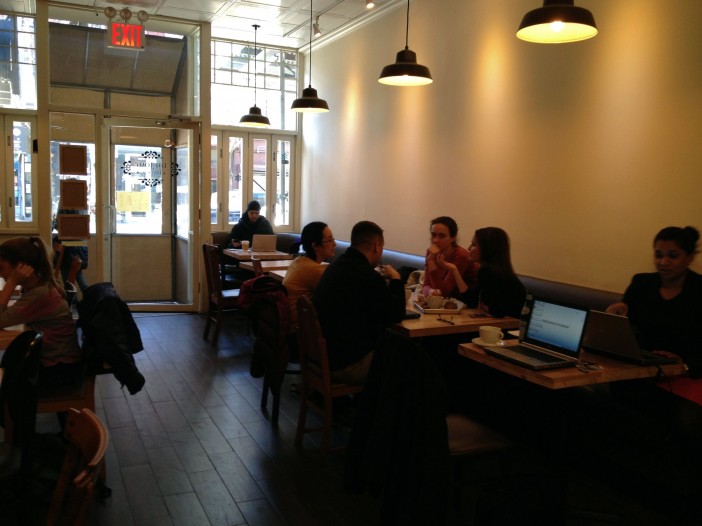 At $2.75 it's a pretty good deal, and with a cup of coffee you may want to linger for a bit at one of their tables — it's a great spot to meet a friend for a chat, or to discuss business, or to just sit and read, and it's not quite as overrun by MS 51 students at lunch or after school as some of the other spots in the area. It's also a fairly nice place to get a bit of work done, as there is free wifi, though you should note that the only outlets are at the counter bar. As soon as the weather warms up, get ready to enjoy the backyard.
Of course, there are also a number of sweets — the cinnamon bun ($3) is a standout — plus a daily lunch menu with salads and sandwiches, and a brunch menu on the weekend (look out for specials on both).
They make cakes for birthdays and other special occasions, as well, in case you're looking for another option — especially as it's been such a tumultuous time recently for Park Slope bakeries.
Du Jour Bakery is located at 365 5th Avenue, between 5th and 6th Streets, . Hours are Monday-Friday 7am-7pm, Saturday-Sunday 9am-7pm.