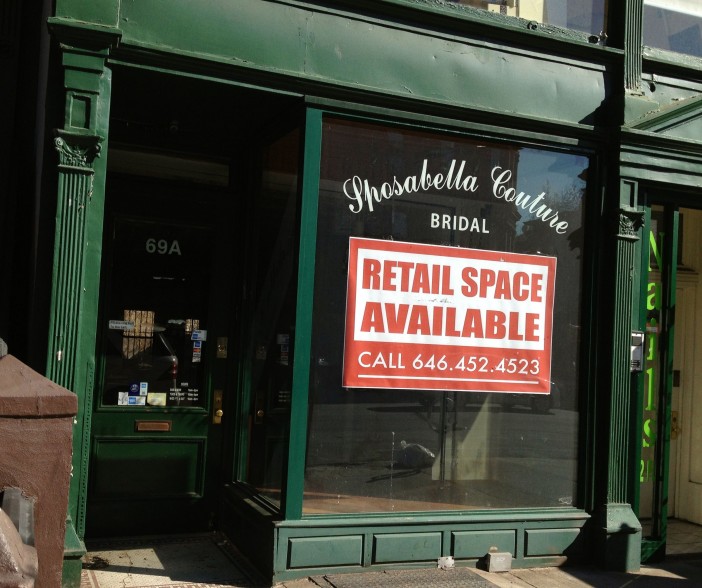 Looking for a commercial space on 7th Avenue? The former home of Sposabella Couture, the bridal boutique that moved to Manhattan at the end of last year, is now available to rent.
The 1,100-square-foot space at 69A 7th Avenue, which according to the listing will welcome all kinds of business, including a full-kitchen restaurant, is available to rent at $9,500 per month — for comparison, a recently listed space at 456 Bergen Street is 850 square feet for $5,500, and down the block at 90 7th Avenue (the old Yogo Monster space) is 1,150 square feet for $10,500.
Do you think these rents are reasonable, and can they attract the kind of businesses you're hoping to see in this area?

 Loading ...