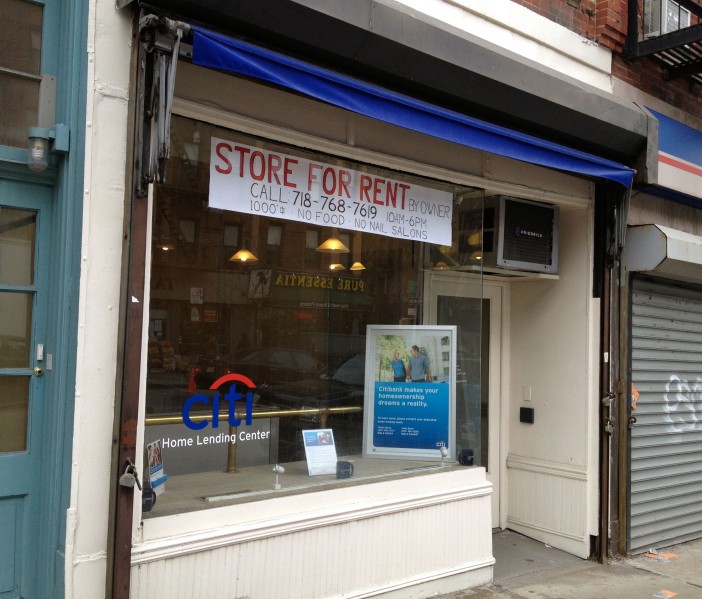 Looking for a 1,000-square-foot retail space on 7th Avenue for a business that's neither a food establishment or a nail salon? You may want to consider 200 7th Avenue, between 2nd and 3rd Streets, where a sign recently went up announcing that it's for rent.
The Citi Home Lending Center that's currently in the space only opened in June of last year, replacing MetLife Home Loans, but retaining its staff.
If you're interested in the space, contact the owner at  between 10am and 6pm. As for those just interested in what's on 7th Avenue, what sort of business might you like to see here?

 Loading ...