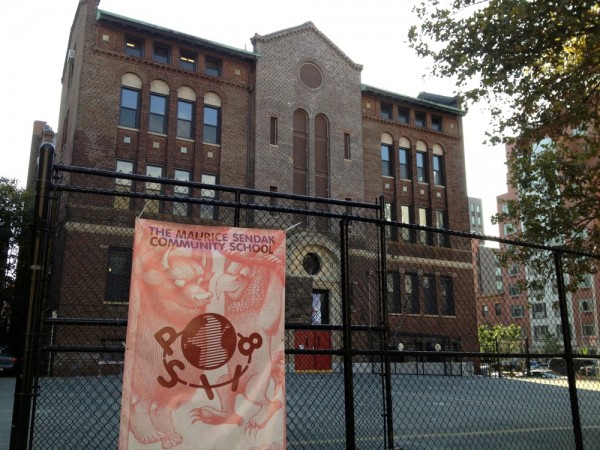 Though hubbub over the opening of the new Whole Foods in Gowanus yesterday was mostly about the local products you'll find on the shelves, the vinyl records section, and the roof-top bar, one more thing to note is the ways the business will be giving back to the local community in the coming months. As part of its 5% community giving days — where 5% of the store's sales on one day are donated to a non-profit — the Whole Foods will be supporting several great local organizations:
• PS 118 The Maurice Sendak Community School, which opened this fall at 211 8th Street, will allocate funds from a fall 2014 5% day toward helping the school establish a "green and healthy" educational program, a garden, and a greenhouse.
• The Brooklyn Botanic Garden has teamed with the store and Whole Kids Foundation on a a "Fund a Fig" program, where proceeds from the purchase of specially-designed reusable bags will go toward the planting of fig trees throughout the borough. BBG will also be the first of the 5% days recipients on January 11, 2014.
• The Gowanus Canal Conservancy will be a 5% day recipient in the spring of 2014, and will also be selling sponsorship of the benches that adorn the new neighborhood green space that overlooks the canal from the 3rd Avenue bridge to the 3rd Street bridge, with proceeds benefiting the GCC's efforts around canal education and community beautification.
• Arts Gowanus will be a summer 2014 5% day recipient, and the store will offer monthly "Drink & Draw" art events with the organization at The Roof, the store's rooftop tap room and restaurant.
We'll let you know when those future 5% days get scheduled, so you can go out and do your shopping while supporting some great local organizations!
News You May Have Missed: