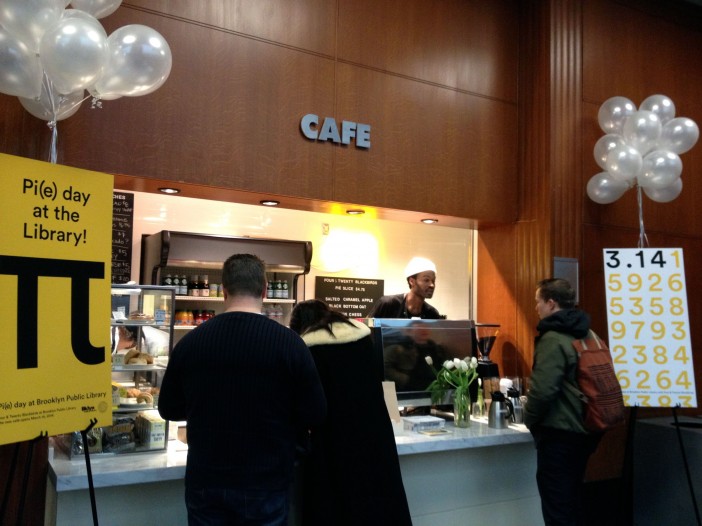 "Do you want whipped cream on that?"
It's definitely the first time we've been asked that question inside the Central branch of the Brooklyn Public Library, located at 10 Grand Army Plaza. But on this Pi Day - the annual March 14 celebration of the mathematics constant — the library welcomed its new cafe and celebrated the pi(e) that's now available there.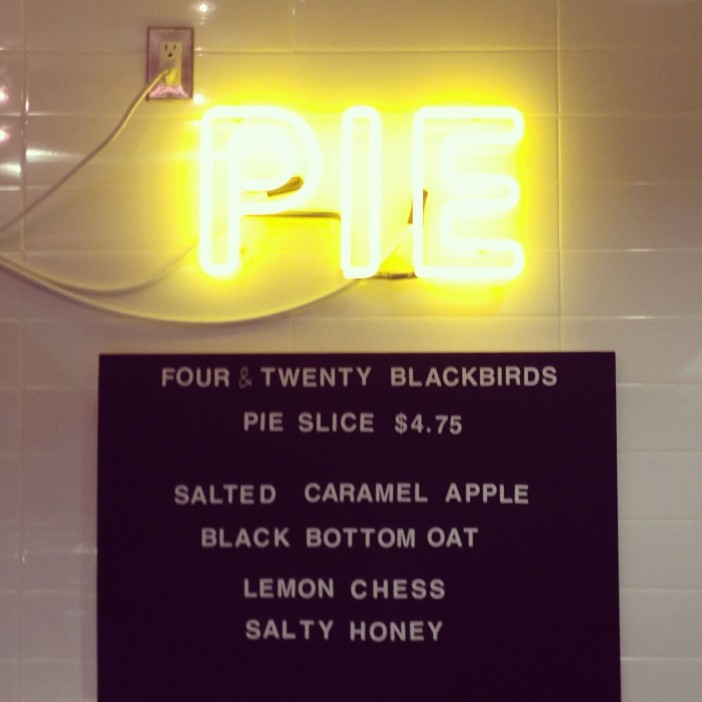 As we first reported last month, the sisters behind the Gowanus pie bakery and cafe Four & Twenty Blackbirds have added a second location, and it's right in the lobby of the library. They've been doing a trial run, but today was the big grand opening. Though they're still working a few things out — for instance, they're cash only at the moment, but they'll accept credit cards soon — but they've definitely got the most important thing on 3.14: pie.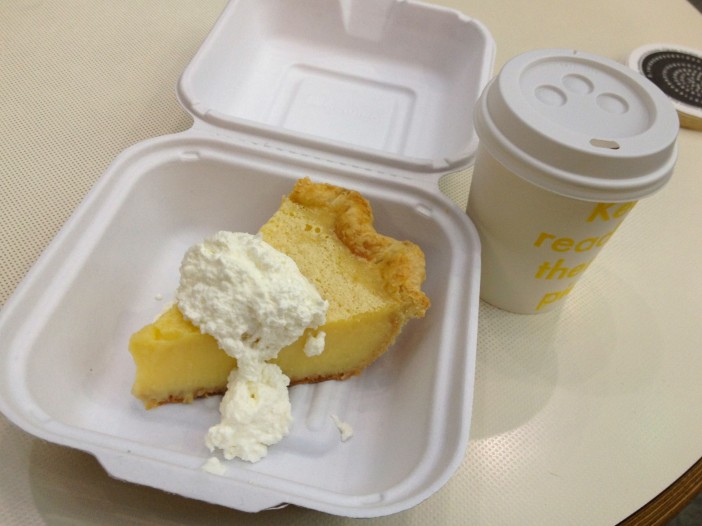 If you've gotten a slice or a whole pie at their original location, you know they're really tasty. A slice will run you $4.75, and we guess you could opt out of getting whipped cream on top, though why would you? They also bake up breakfast pastries like muffins and scones, which cost around $3.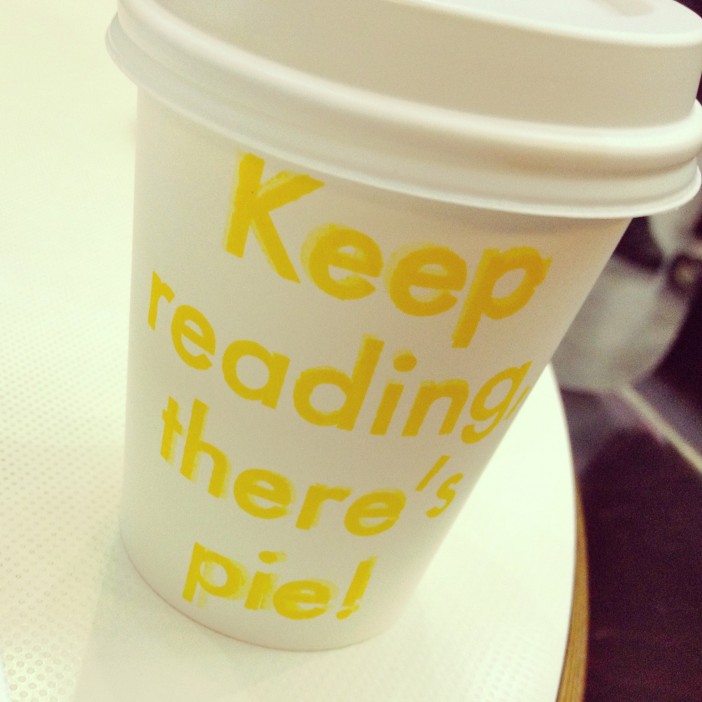 Brooklyn chefs John and Mike Poiarkoff, the brothers behind The Pines and Vinegar Hill House, respectively, have created savory items for the menu, like soups, sandwiches, and salads, around $5-$10. In addition, you can grab a cup of coffee or an espresso drink ($1.50 for a small made with Stumptown beans), and the cup will remind you to take your time with that book, because dessert is waiting for you.
The cafe is currently open Monday-Saturday, 9am-6pm, though they will have additional hours on Sunday soon. And no, you can't take a slice with you into the stacks — you've got to check out your books before digging in.