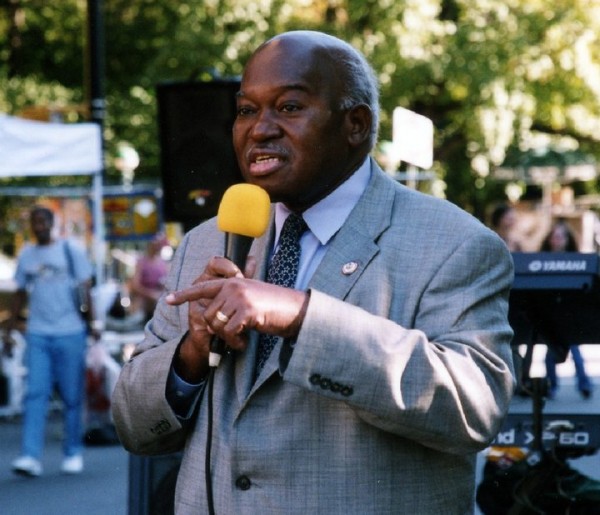 Major Owens, who served Brooklyn — including parts of Park Slope — in Congress from 1983-2006, passed away last night at the age of 77.
Owens, who was known to fight for education, civil rights, and economic equality, was in our area notably critical of the Atlantic Yards project. He earned the nickname the "rappin' rep" because he occasionally rhymed on the house floor. In 2005, the Colbert Report spoke with him about that and more in a Better Know a District segment.
"Sorry for loss & grateful for life of Rep. Major Owens," wrote Councilemember Brad Lander on Twitter. "Progressive champion, civil rights activist, spoken-word artist, librarian, father."
He succeeded Shirley Chisholm, the first African American woman elected to Congress. Current Congresswoman Yvette Clarke won the primary against incumbent Owens in 2006. Redistricting last year put Clarke (and much of Park Slope) in the 9th District.
Owens is survived by his wife, Maria, and five children.
Photo via Facebook
News You May Have Missed: