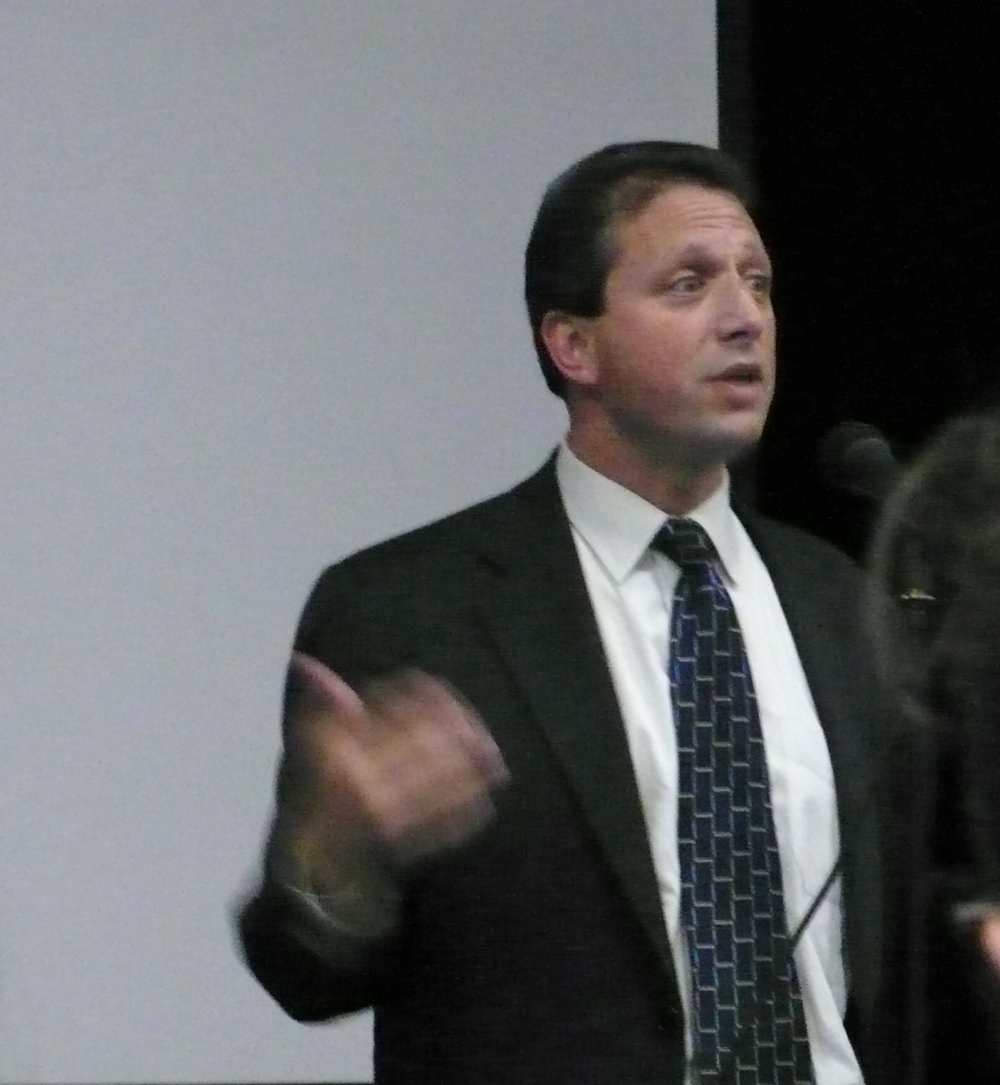 Following the confirmation of Councilmember Melissa Mark-Viverito as the City Council speaker, some of her allies have been getting press as they've been appointed to various leadership positions in the Council. One of her close ties is our own Councilmember Brad Lander, whose work on the Council with Mark-Viverito goes back several years, and who just got the new title of deputy leader for policy.
The Times published a pretty significant profile on Lander today, crowning him a new kingmaker in City Hall, and saying that his influence with the new speaker runs so deep, some have been calling him a "shadow speaker."
Lander himself wrote about their work together in a post that went live on his site last night, recalling when they, along with nine other Councilmembers, created the Council's first Progressive Caucus not long after he was first elected in 2009 — six of whom are now on Mark-Viverito's new leadership team. In addition to citing some accomplishments of those he's worked with, Lander describes his goal as chair of the new chair of the committee on rules, privileges, and elections.
"Over the next few months, you can expect to see us working to reform the Council's rules, to make the body more effective, democratic, and responsive," Lander wrote. "At one of our first public hearings, we will take public testimony on what that rules reform proposal should include and I hope you will give your thoughts."
It all sounds like he's got a lot more on his plate right now, and the Times piece notes that he's been busy, but that he "seems to enjoy being at the center of the Council's solar system, after so much time in outer orbit."
We're glad to see Lander getting some recognition for the hard work we in his district are so familiar with, and are looking forward to seeing what his work in this new capacity can bring to the city as a whole. We just hope that the time and attention those bigger-picture projects require doesn't get in the way of the ground-level issues our community still needs his help with.
If you have any any local concerns that his office may be able to help with, you can reach them at 718-499-1090, or by filling out this form.
News You May Have Missed: