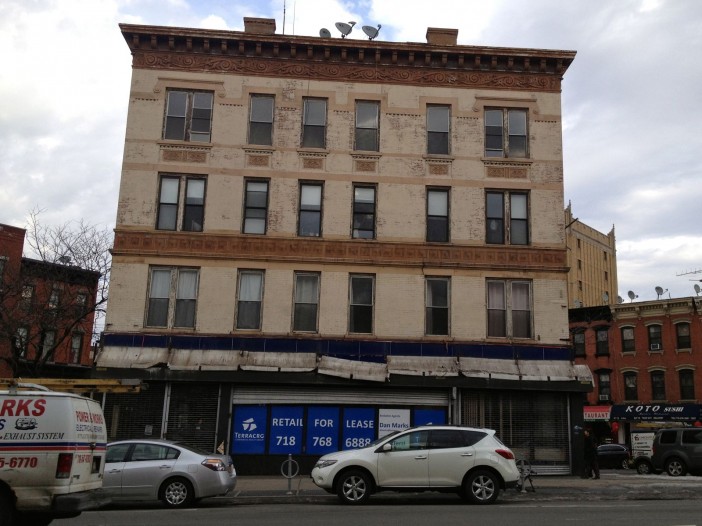 The signage for Yummy Taco, which moved out of the block-long storefront at 245 Flatbush Avenue at the end of last year, has been removed, and the retail space is now listed for rent by TerraCRG.
They don't list the price but do say rent on the 900-square-foot ground-level space, plus the 900-square-foot basement, is negotiable. They note that the second floor, which is currently residential, could be made available and converted into retail, and they provide a rendering for what that might look like: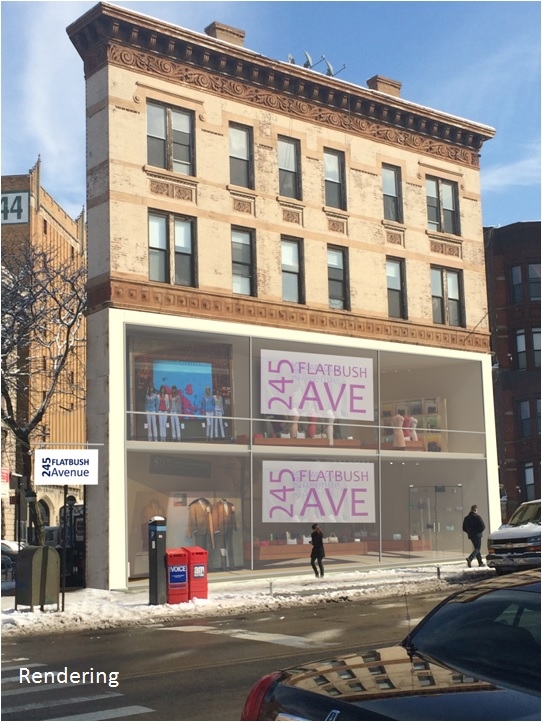 Given the rising price of commercial real estate along Flatbush Ave, and the number of places still vacant, we're hopeful that some business can make this space work. Any thoughts on what you might like to see here?

 Loading ...
Of course, if you're still looking for tacos, we do have a couple suggestions.
Rendering via TerraCRG