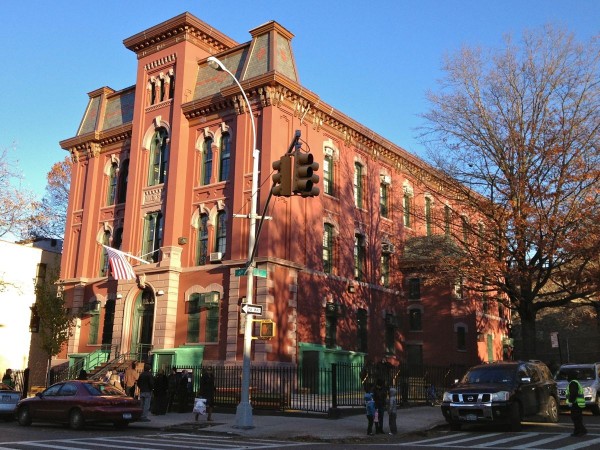 If your child was born in 2009, the time has finally come to send in those kindergarten applications. This year, the Department of Education has introduced Kindergarten Connect, an online system that allows you to complete the application process online. You can check out an instructional video below:
Parents are also invited to submit applications over the phone by calling 718-935-2400, or in person at an Enrollment Office.
The deadline to submit applications is February 14. For more information, visit the DOE website, call 718-935-2009, or email ES_Enrollment@schools.nyc.gov.
If you'd like to visit a local school to see if it's the right fit for your child (which is highly recommended), contact the individual school for more information about tours — here are a few that are currently scheduled:
PS 39, 417 6th Avenue
Date: Wednesday, February 12, 9am
RSVP: Not required
PS 118,
Date: Monday, February 10, 9am
RSVP: Not required
PS 133, 610 Baltic Street
Dates: January 30, February 13, March 6 & 11, April 3 & 9, 9am
RSVP: Spots are limited, so sign up online
PS 282, 180 6th Avenue
Dates: Several Wednesdays through April 24, 9am
RSVP: Recommended but not required, fill out this form
PS 321, 180 7th Avenue
Date: Friday, January 31, 9am
RSVP: Not required
PS 372, 512 Carroll Street
Date: Wednesday, January 15, 6pm
RSVP: Not required
See South Slope News for tour info at PS 10, PS 107, PS 124, and PS 295.
For more information, check out the Department of Education's guide to Kindergarten applications, and if you have questions about zoning, consult their list of districts.
Has anyone submitted their application through Kindergarten Connect yet? How did it go? Painful? Confusing? Easy as pie?
News You May Have Missed: