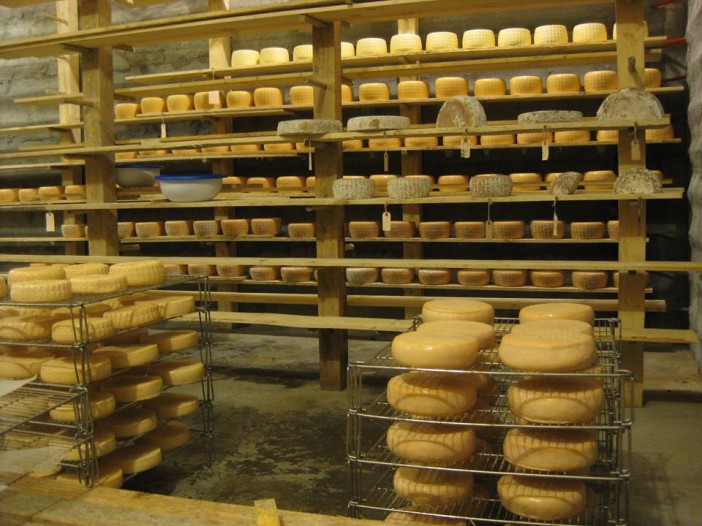 Always been curious about how sap turns into maple syrup, or what, after you've poured it on your pancakes, you might be able to make with it? Or is cheese what you please? Then our local weekend markets are the place to be today and tomorrow!
It's Maple Syrup Day at the Grand Army Plaza Greenmarket on Saturday, April 12. From 10am-1pm, swing by the market information tent to learn all about maple syrup — they'll be boiling down sap to make their own, Andy of Wood Homestead will be demonstrating the tapping process, and at noon they'll be doing a cooking demonstration featuring this sweet stuff.
If savory's more your style, head to the Park Slope Farmers Market on Sunday, April 13, and check out Vulto Creamery, one of the market's newest vendors. Owner Jos Vulto started out making cheese in his Brooklyn apartment before moving to a much more significant operation upstate — be sure to try the Miranda, a cheese named after his late wife.
Finally, a heads up that the Park Slope Farmers Market will not be held next Sunday, April 20 because of the Easter holiday.
The Grand Army Plaza Greenmarket runs Saturdays from 8am-4pm at Grand Army Plaza. The Park Slope Farmers Market runs Sundays from 10am-5pm along 4th Street at 5th Avenue.
Photo by Vulto Creamery