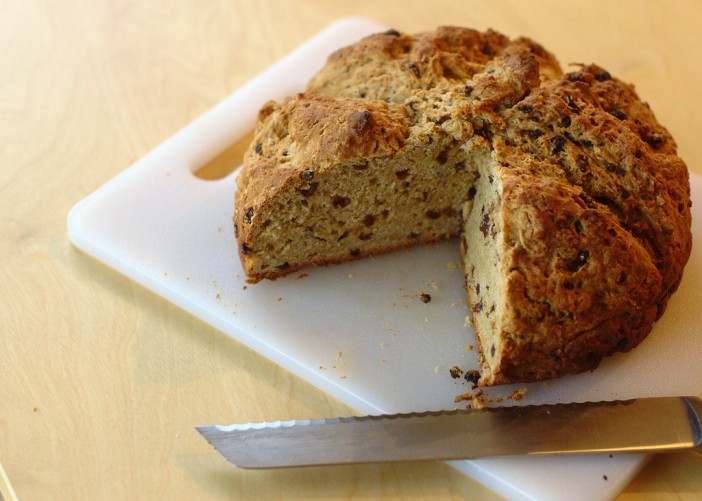 Each year around St. Patrick's Day, we go on the hunt for a delicious, moist loaf of Irish soda bread. A quick bread — that is, one that doesn't rely on yeast as the leavening agent — it's often studded with raisins and always better with a good bit of butter.
One great local option has been Chip Shop (383 5th Avenue), which once again will be baking up fresh loaves daily. Today, Wednesday, March 12 through Monday, March 17, you can pick up a loaf starting at around noon, and when they sell out, that's it for the day (last year, they sold out each day). To make sure you get one, you can call ahead at  to reserve a loaf.
Do you have a go-to bakery in the area for this seasonal favorite? Any place you'd recommend? Or do you make your own (and want to share your recipe)?
Photo by mccun934