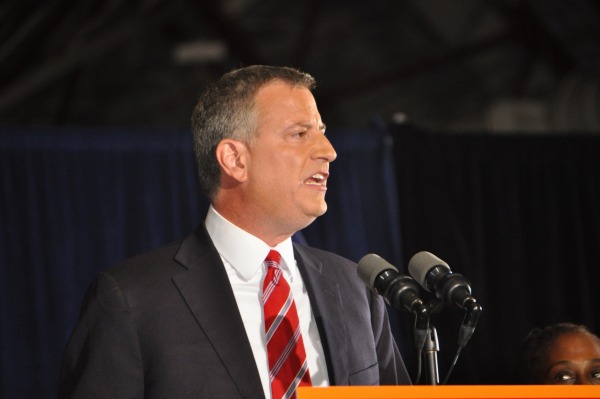 After much speculation over where the de Blasios would live after January's inauguration, it was announced on Wednesday that the mayor-elect and his family will head up to Gracie Mansion.
"For a variety of reasons, like logistical and security concerns, we've decided to move to Gracie Mansion," the de Blasios wrote on their Transition NYC website. "It's a practical choice but one that we make with respect and gratitude for the people of New York City."
The family is keeping the house on 11th Street, though, and insist that we'll be seeing them at some of their favorite spots around the Slope, which include Little Purity and Bar Toto.
"It's a tough decision," the family said. "Brooklyn is our home and Park Slope is our neighborhood. And we love these places. In many ways, they've come to define who we are.
"No matter where we live while Bill is Mayor, this won't change."
Welp, that leaves Patrick Stewart as the man in Park Slope with the most votes in the 2013 mayoral election.
What do you think, neighbors? Are you happy that 11th Street won't be turning into a security nightmare, or were you hoping the de Blasios would remain in the Slope?
News You May Have Missed: